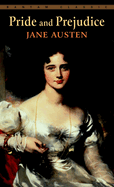 Pride is a very common failing... there are very few of us who do not cherish a feeling of self-complacency on the score of some quality or other, real or imaginary. Vanity and pride are different things, though the words are often used synonymously. A person may be proud without being vain. Pride relates more to our opinion of ourselves, vanity to what we would have others think of us.
***
I wonder who first discovered the efficacy of poetry in driving away love.
I have been used to consider poetry as the food of love.
Of a fine, stout, healthy love it may. Everything nourishes what is strong already. But if it be only a slight inclination, I am convinced that one good sonnet will starve it entirely away.
***
I could easily forgive his pride, if he had not mortified mine.
***
We can all begin freely - a slight preference is natural enough; but there are very few of us who have heart enough to be really in love without encouragement.
***
There are few people whom I really love and still fewer of whom I think well. The more I see of the world, the more I am dissatisfied with it; and everyday confirms my belief of the inconsistency of all human characters, and of the little dependence that can be placed on the appearance of either merit or sense.
***
Is not general incivility the very essence of love?
***
I know that you could be neither happy nor respectable unless you truly esteemed your husband, unless you looked up to him as a superior. Your lively talents would place you in the greatest danger in an unequal marriage. You could scarcely escape discredit and misery.
My child, let me not have the grief of seeing you unable to respect your partner in life.